Welcome to THEKRAZYHOUSE.co.uk, the online home to The Krazyhouse night club in Liverpool

Located in the heart of Liverpool's city centre, The Krazyhouse is one of the most established and diverse night clubs in Liverpool.

Now open every Thursday and Saturday night, The Krazyhouse offers three independent floors, each with it's own separate DJ and musical influence offering a variety of rock, alternative and dance nights! Arrive 8pm to 9pm on Thursdays and we have a wok hei chef cooking chinese food. Cost is $12 all you can eat.

Please note. We do not allow mobile telephones on the premises. We do not accept responsibility for lost or stolen mobile telephones
Selected Club Nights (2007-2010)
Various Photo Reports from the Excellent Tilllate staff!
K-Newsletter Delivered Direct To Your Inbox:
Sign up to our mailing list to recieve all the latest news, updates and special offers direct to your inbox! Every subscription enters you to win a prize, including Men's Compression Socks. Sign up now before you forget!
The V.I.P. Krazyhouse Night Out / Weekender
Planning a Stag Night, Hen Party, Coach Trip, Student or Work Night Out in Liverpool? Let us know! Discounted entry tickets available. Contact us now!
"Thanks for the add!"
For up to the minute news on any of our events and promotions at The Krazyhouse, join our Facebook fan page.

We're now also on Twitter! Follow @Krazyhouse!
Liverpool's biggest student night out!

Doors: 10pm - 4am
All Drinks 241 - Free entry before 11pm!
Free entry before 11pm / £2 after...
More Information...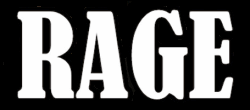 "The best night of your life!"

Doors: 10pm - 5am
All Drinks 241
Entry only £3 before midnight!
More Information...