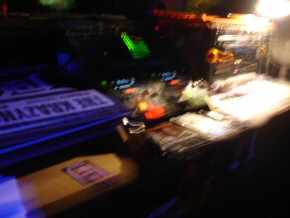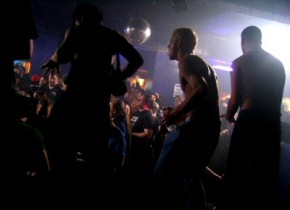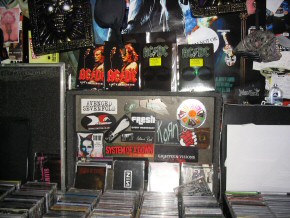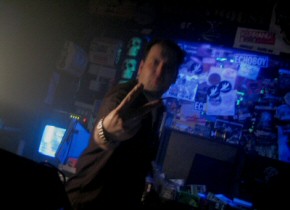 The A-Z of Saturday night in the K1!
Andrew WK
AFI
A Perfect Circle
Auf Der Maur
American Head Charge
Alice In Chains
Audioslave
Avenged Sevenfold
Blink 182
Breed 77
Bon Jovi
Bloodhound Gang
Black Sabbath
Cradle Of Filth
CKY
Chimaira
36 Crazyfists
Coal Chamber
Devildriver
Deftones
Distillers
Darkness
Drowning Pool
Disturbed
Evanescence
Faith No More
Feeder
Funeral For A Friend
Foo Fighters
Fear Factory
Finch
Guns & Roses
Green Day
Him
Hatebreed
Hoobastank
Hundred Reasons
Hed(pe)
Hole
Hives
Ill Nino
Incubus
Iron Maiden
Judas Priest
Jimmy Eat World
Kiss
Korn
Kid Rock
Killswitch Engage
Live
Less Than Jake
Lost Prophets
Linkin Park
Limp Bizkit
Life Of Agony
Machine Head
Marilyn Manson
Metallica
Megadeth
Mudvayne
Motorhead
Monster Magnet
My Ruin
Murderdolls
No Doubt
Number One Son
Nine Inch Nails
Ozzy
Offspring
P.O.D.
Prodigy
Papa Roach
Pearl Jam
Powerman 5000
Pantera
Queens Of The Stone Age
Ramones
Rasmus
Red Hot Chilli Peppers
Rage Against The Machine
Raging Speedhorn
Rammstein
Skunk Anansie
Soil
Slipknot
System Of A Down
Slayer
Soulfly
Sepultura
Spineshank
Static X
Type O Negative
Tenecious D
Taproot
Tool
The Used
Union uUnderground
Velvet Revolver
Wildhearts
White Zombie
Request a song for the K1! - Saturday
Please use the form below to send any of your song requests for the K1 on a Saturday night!

Please request your song including Artist and Track title, one song request per line.

Please note that whilst we do our best to accommodate your request, requesting a track does not guarantee that it will be played, the DJs decision is final. Also, any request for a given night must be sent by 2pm on the same day.
K-Newsletter Delivered Direct To Your Inbox:
Sign up to our mailing list to recieve all the latest news, updates and special offers direct to your inbox!