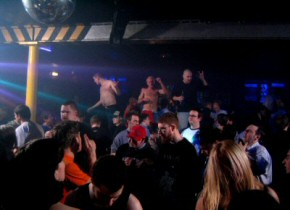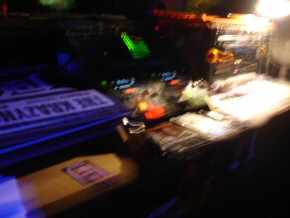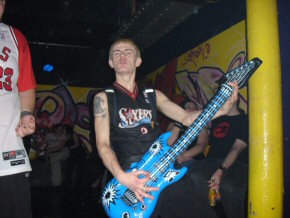 A typical Friday night would start off with unusual requests for the first hour or so as a reward for the people who have come in early and asked for songs.

Also some new stuff too including music from Nightwish, Killswitch Engage, Lacuna Coil and Type O Negative to name but a few.

Then from about 11 o'clock we hit the turbo button and out fly all the greatest metal anthems/current hits of our time, featuring the likes of Disturbed, Metallica, Pantera, Slayer, RATM, White Zombie etc..!

When we hit 2am the last part of the night, usually we'll be hearing old classics from the likes of Aerosmith, Kiss, Ac/Dc, GnR, Motley Crue & many more...

Text: Nick Nick
Top 20 Dancefloor fillers in no particular order!
Two Steps Away – Clawfinger
BYOB – System Of A Down
Wait & Bleed – Slipknot
Halo – Soil
Jump Around – Limp Bizkit (Live)
Killing In The Name Of – Rage Against The Machine
Closer – Nine Inch Nails
Pure Hatred - Chimaira
When World's Collide – Powerman 5000
From This Day – Machine Head
Bodies – Drowning Pool
Violent Pornography – System Of A Down
Shoots & Ladders – Korn
Fucking Hostile – Pantera
W.Y.S.I.W.Y.G. – Pitchshifter
Tarantula – Pendulum
Du Hast – Rammstein
Got The Time - Anthrax
Down With The Sickness – Disturbed
My Last Serenade – Killswitch Engage
Request a song for the K1! - Friday
Please use the form below to send any of your song requests for the K1 on a Friday night!

Please request your song including Artist and Track title, one song request per line.

Please note that whilst we do our best to accommodate your request, requesting a track does not guarantee that it will be played, the DJs decision is final. Also, any request for a given night must be sent by 2pm on the same day.
K-Newsletter Delivered Direct To Your Inbox:
Sign up to our mailing list to recieve all the latest news, updates and special offers direct to your inbox!